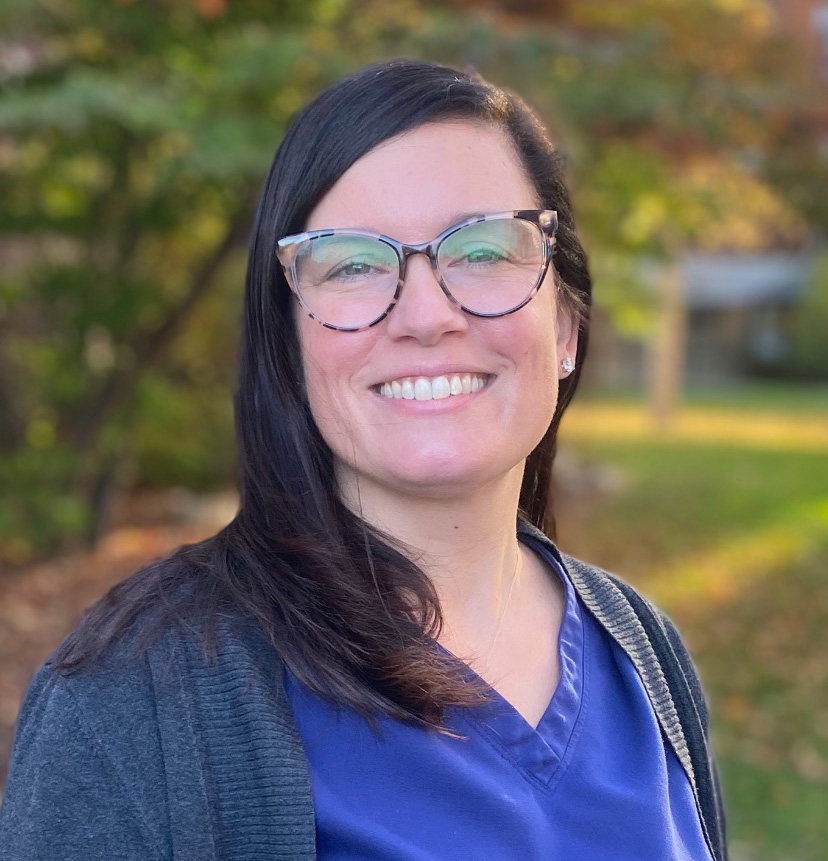 Carissa Contillo, UConn Nurse Leader Program
One of the biggest reasons Carissa found herself attracted to UConn's Nurse Leader master's degree program was that it's online, which allows her to juggle a full-time job, her kids, and school work.
But what helps her to thrive in the program is the top level of instruction she receives from UConn's nursing faculty. 
"All of the professors are wonderful! Their lectures are engaging, and they're extremely helpful whenever you reach out for guidance. The content of the courses is clear and thoughtful, which inspires meaningful discussion," Carissa said.
Carissa, a Charge Nurse at Eastern CT Hematology and Oncology in Norwich, CT, wants to grow in her current role while helping the next batch of nurses. 
"I plan to use my Master's in Nurse Leadership to enhance my skills as a nurse leader and maybe become a clinical instructor for undergraduate students," said Carissa.
Carissa wants prospective students interested in the nurse leader program to know this: "Anyone with a full-time job and a family can do this. Best of all, UConn provides an exceptional education that keeps me wanting to learn more."
Alyssa Grumoli, UConn Nurse Leader Program
Some say the best leaders lead through their actions as much as their words. If that's true, Alyssa has been proving she has what it takes to be a great leader. 
As she diligently works through the Nurse Leader master's degree program at UConn, Alyssa continues to dedicate herself to her full-time bedside surgical/trauma critical care nurse role.
"I am confident the Nurse Leader program will allow me to be a highly qualified, well-rounded candidate for future leadership roles focusing on quality improvement," said Alyssa. 
Initially, UConn Nursing's prestigious national rankings, widely accomplished faculty in various specialties, its focus on innovative practice, and positive interaction with the director drew Alyssa to the program.  
Alyssa finds several aspects of the Nurse Leader program profoundly beneficial. "The online program's flexibility allows me to continue my clinical practice, close mentorship relationships with faculty have been hugely supportive, and I've gained new knowledge that I can apply to my clinical practice. All of these have had a significant impact on me." 
"Without hesitation, I would recommend this program to anyone interested in positively impacting the nursing workforce and populations of patients," said Alyssa.